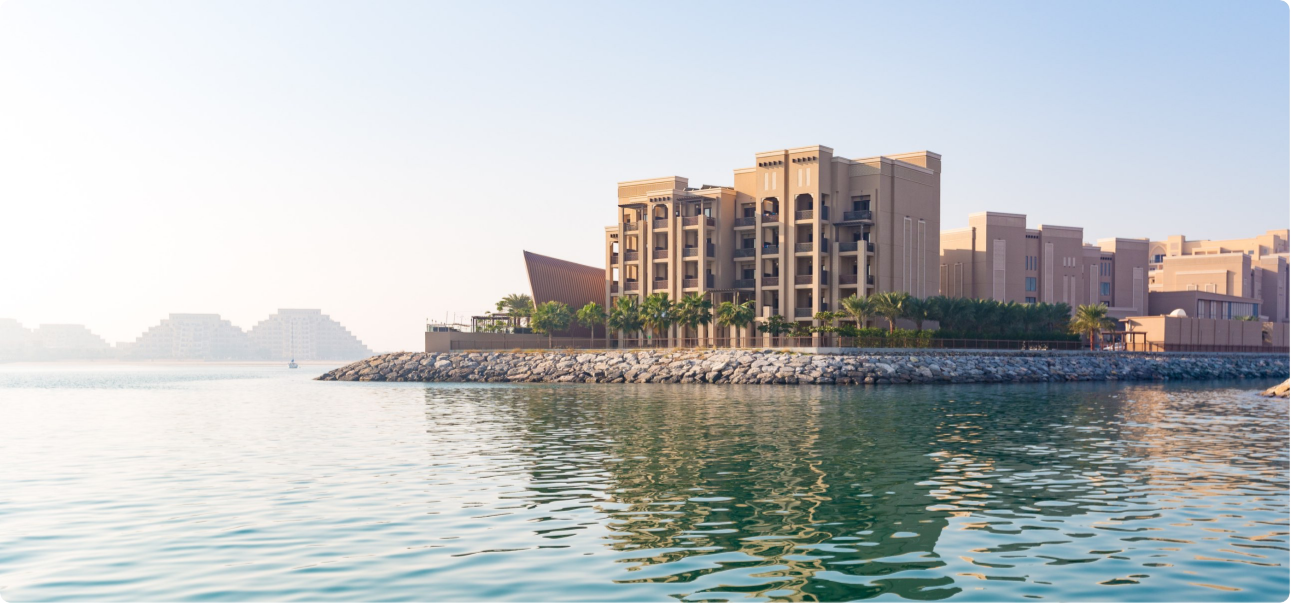 Unique Landscape
The island is set against the picturesque backdrop of the Arabian Peninsula, and enclosed by the Yanis and Jais Mountains.
The Island in Numbers
Kilometers of
Pristine Beaches
Million SqM of
reclaimed land
Fully Operational
World-Class Hotels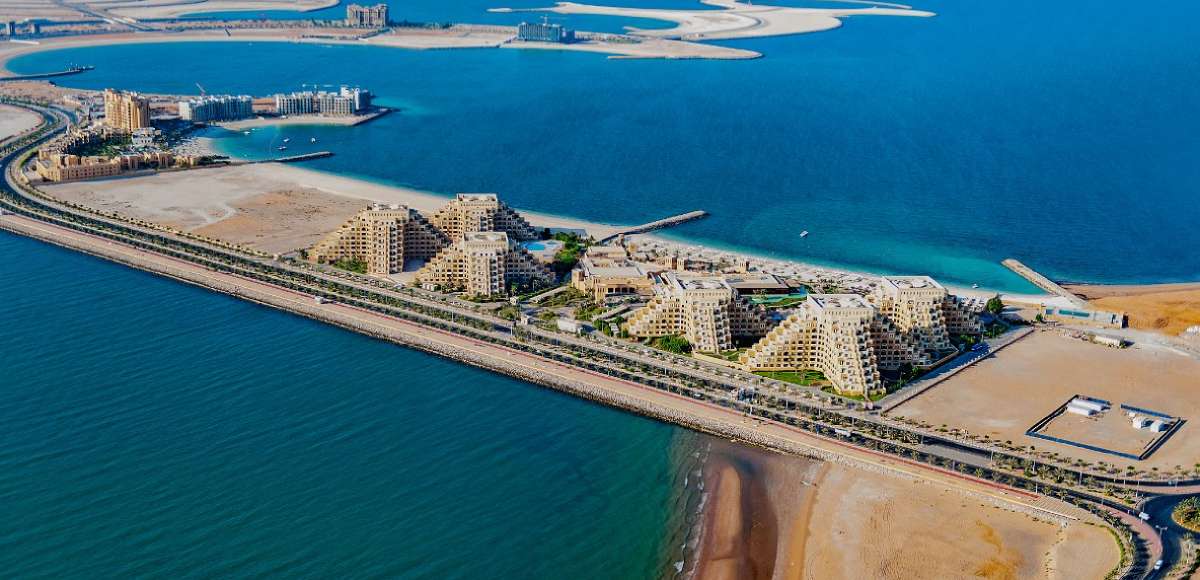 Al Marjan Island extends a vast 4.5 kilometers into the sea, and covers an area of 2.7 million square meters. Located in Ras Al Khaimah, an emirate with a well preserved history, rich archaeological heritage and ancient cultural remnants.
Breeze Island, the gateway into the Island of Al Marjan, is a breath of fresh air in the world of luxury and hospitality. With over 2,000 meters of waterfront area, Breeze Island boasts a unique retail and waterside facility.
Treasure island is built on 2.5 million feet. Connected to the Breeze Island, Treasure Island provides 3,500 meters to the Corniche walkway; designed for stress-free living and inspired to nurture your well-being.
Dream island is a destination like no other! With over 5000 meters of waterfront area, you'll get to witness the sunrise & sunset view every single day.
View Island sets at the heart of Al Marjan Island with breathtaking views of the mesmerizing beaches & fascinating desert dunes, creating a magnificent feast for your eyes.
Proudly hosted on the Island
Ras Al Khaimah's Premiere Destination
Ras Al Khaimah promises a future focused on a new brand of luxury, lifestyle and hospitality in a unique and natural setting. A crossroads of man and nature that has stood the test of time, culture and wonderment.