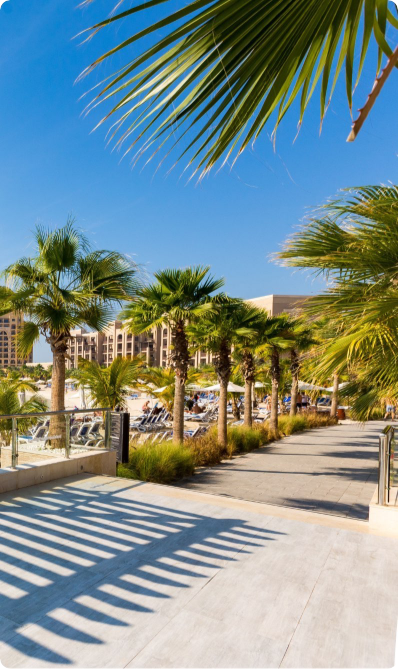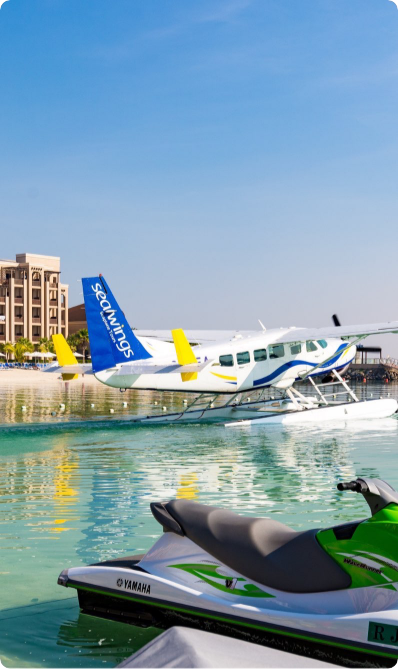 Here, you'll get to live different types of unique experiences.
The exquisite mix of fascinating nature, well preserved history of the emirate and luxurious facilities of the island that attracts residents and visitors from all over the world, and made Ras Al Khaimah one of the UAE's top emirates that leads different types of tourism.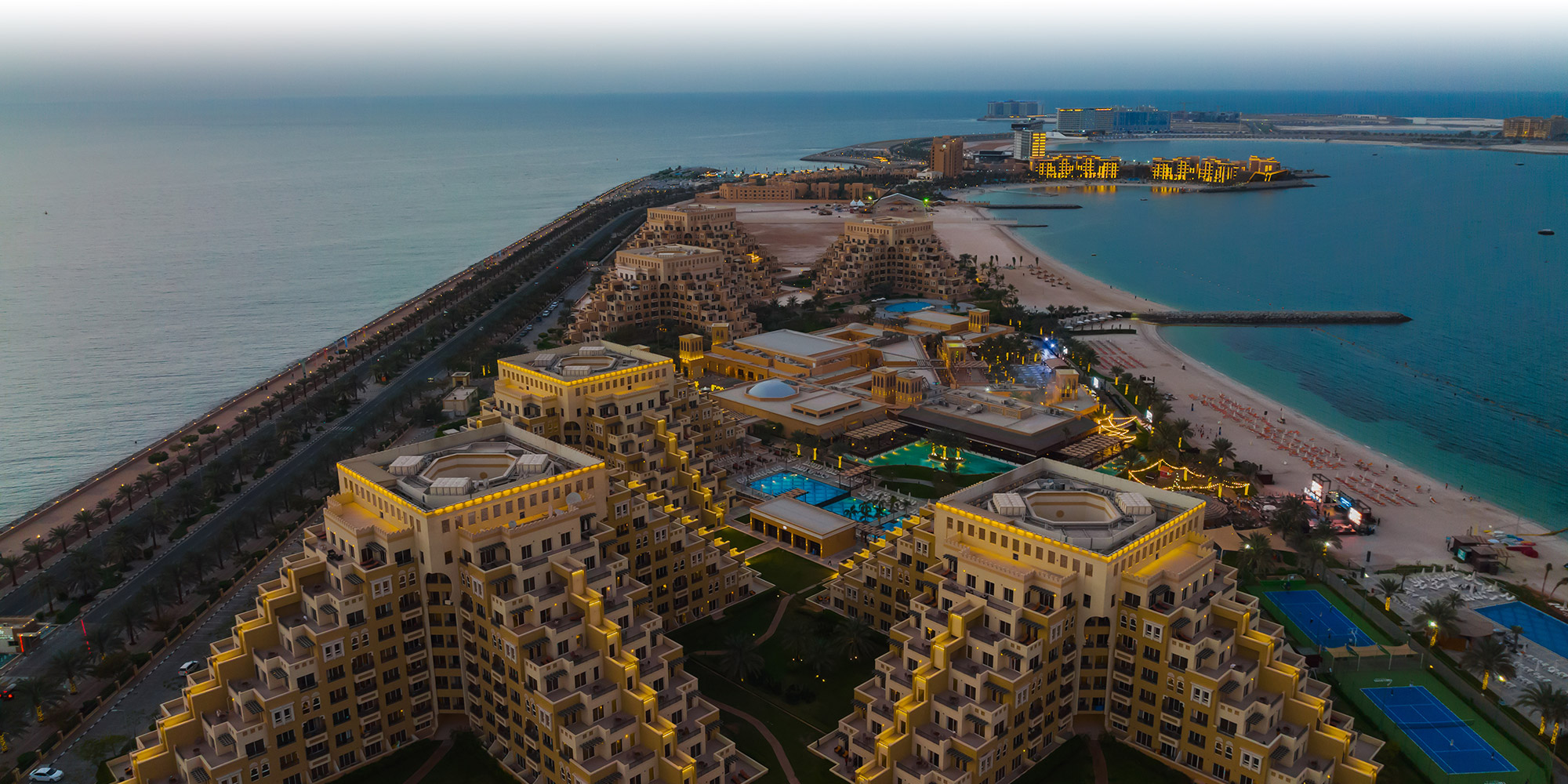 Interesting Landscape
Ras Al Khaimah is a land of interesting landscapes where a lush green carpet of mangroves pay homage to pristine white sandy beaches, while the tallest mountain in UAE – Jebel Jais – watches over the terracotta sand dunes. Enjoy exploring it all year-round with its sunshine and sporadic rainfall that adds a whole new dimension to your experience.
Celebrate Outdoor Living
The colors, the temperatures, the sights, sounds and smells of Ras Al Khaimah celebrates outdoor living in its own distinct way. It is a land of interesting contrast where contemporary living is inspired by time-honored culture.
The island is set against the picturesque backdrop of the Arabian Peninsula, and enclosed by the Yanis and Jais Mountains. It extends a vast 4.5 kilometers into the sea, and covers an area of 2.7 million square meters.

Attractions Of Ras Al Khaimah
Explore Different Destinations
With our four distinct islands (Breeze, Treasure, Dream & View) nurtured by a temperate weather all year round, Ras Al Khaimah is home to fascinating people, abounded flora and fauna that thrive on RAK's fertile plains.
Simply, Al Marjan Island is a much sought-after destination for residents, tourists and investors. A place that will soon become a destination of choice for all.